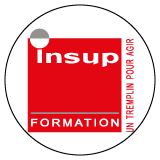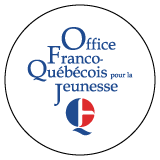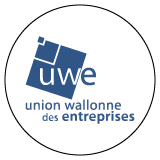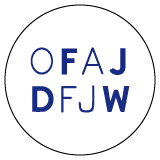 ASSOCIATED PARTNERS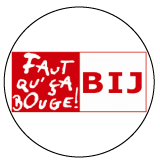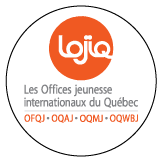 ---

International Youth Offices of Québec
LOJIQ (International Youth Offices of Québec) boasts nearly 50 years of experience since it encompasses Office franco-québécois pour la jeunesse (OFQJ), which was created in 1968. LOJIQ also includes Office Québec Wallonie Bruxelles pour la jeunesse (OQWBJ), Office Québec-Amériques pour la jeunesse (OQAJ), and Office Québec-Monde pour la jeunesse (OQMJ).
It seeks to foster the professional and personal development of young Quebecers age 18–35 by helping them gain rewarding and educational experience abroad.
LOJIQ is an important player in Québec's Youth Action Strategy, supporting over 4,000 Quebecers each year and welcoming nearly 3,000 young adults from outside the province.
LOJIQ offers five mobility programs: Entrepreneurship; Professional Development; Civic Engagement; Studies, Internships, and Student Projects; and Employment and Social and Professional Integration.
LOJIQ falls under the purview of Québec's Minister of International Relations and La Francophonie.
Why is LOJIQ taking part in the AKI project?
In 2012, LOJIQ set up a performance indicator system to assess the scope of its actions and improve its efficiency and effectiveness. It also sought to demonstrate the benefits of international mobility.
These assessments clearly showed that program participants enhance their interpersonal skills by developing transferable competencies such as critical thinking, independence, accountability, organization, and the ability to adapt to change. They also indicated that young adults wanted to include their international experience on their resumés.
More specifically, these assessments showed that LOJIQ's "Employment and Social and Professional Integration" program—intended for youth that are not employed, in school, or in training, but who are looking for a job—improves self-esteem and helps participants return to work or studies. It lets young adults find their place in society and take on the job market with a new set of skills.
LOJIQ became actively involved in the AKI project as a result of this program. On the one hand, it wished to help develop a new tool young people could use to gauge their newly acquired interpersonal skills and more easily achieve their professional and civic engagement goals. It also wanted to build on the dynamic interaction the AKI project generates between the labour market, youth organizations, civic engagement, international mobility organizations, and young adults.
Discussions and work carried out with European partners have provided LOJIQ with further feedback on the use of mobility as a tool for change, openness, education, and employability and on its constantly changing initiatives to meet the needs of young people.